John A Demons Industrial Park
85 South Industrial Blvd | Fort Valley, GA 31030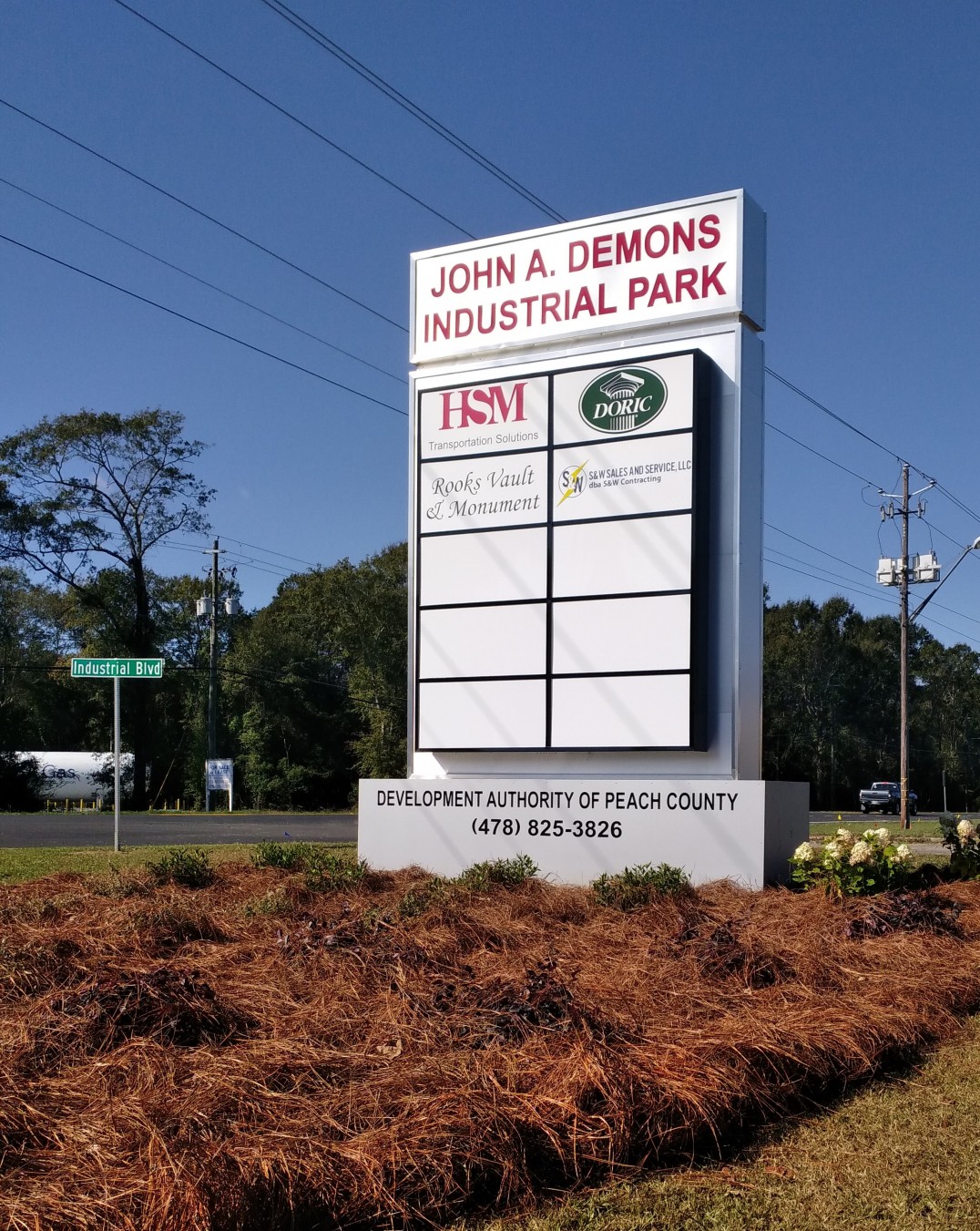 Property Details
Availability: Available for Sale or Lease
Price: $0.00 with qualified projects and capital investment
Property Type: Sites
Total Land Size (Acres): 8.53 Acres
Within City Limits?: No
Zoning: Light Industrial
Type of Construction: Open, Flat Land
Former Use: Agricultural

---
Description
The John A. Demons Industrial Park is a 44 acre, fully developed industrial park located along busy Hwy 341 South just at the southern city limits of Fort Valley, Georgia. The property provides for master storm water detention facilities and all utilities are in place. Existing industries in the Park contribute to the active and thriving business/production climate. They include:
HSM Solutions
Arrowhead Fiberglass
Rooks Monuments
Blue Bird Bus Company
Orrco International
Doric Products, Inc.
S&W Sales & Service, LLC.
This park provides unique opportunities to new companies by providing level pad sites with no land cost with appropriate capital investments.
Remaining lots in the Park:
Please contact the DAPC to see if you qualify for no cost building lots.
---
Transportation
Highway Access: Highway 341, Highway 49, Highway 96
Interstate Access: I-75; I-16
Airport Access: Hartsfield-Jackson Atlanta International Airport; Middle Georgia Regional Airport, Perry-Houston County Airport
Port Access: Georgia Ports Authority: Savannah, Brunswick; Intermodal: Cordele
Rail Served: No
Rail Access: No

---
Utilities
Water: Fort Valley Utility Commission
Wastewater: Fort Valley Utility Commission
Electric: Fort Valley Utility Commission. Customer Choice at 900 kWh.
Natural Gas: Fort Valley Utility Commission