South Peach Industrial Park Spec Building
425 James E Khoury Drive | Fort Valley, GA 31030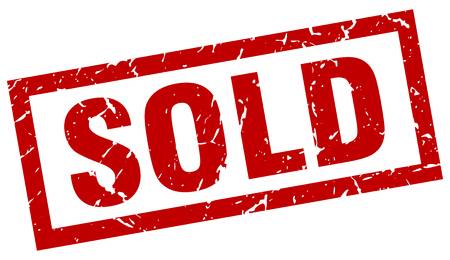 Property Details
Availability: Available for Sale or Lease
Price: $800,000
Property Type: Buildings
Available Space: 82,500 SF
Expandable To: 250,000 SF
Lot Size: 13.00 Acres
Within City Limits?: No
Zoning: Industrial
Type of Construction: Precast Concrete, Tilt-up
Former Use: Spec Building

---
Description
The South Peach Industrial Park Spec Building, located in the heart of Peach County's Phase Three Industrial Development arena was built in 2006. This massive structure was engineered to be highly flexible and built with expandability in mind. Currently, the building sits at 82,500sq ft but its superior design allows for expansion to 250,000sq ft.
The primary goal was to provide a location that could be quickly modified to customer specifications with little delay. It is reasonable to say that the build-out could be completed within a six month period which is half the time it usually takes to complete customer modifications.
Our building is ideally located in the heart of Georgia with an extensive network of transportation outlets. Not only is the facility located just minutes from Interstate 75, it is flanked by three major circumferential highways in Georgia: Highway 341, Highway 49 and Highway 96. The site is also rail-served and supported by three major rail lines; Norfolk Southern, CSX and Heart of Georgia.
Additional Details:
80,000 sq ft manufacturing/logistics
Pre-cast concrete construction
29' ceiling height
2,500 sq ft office space
Expandable to 250,000 sq ft
Built up asphalt roof
Protective covenants
12" water
8" sewer
6" gas
40' x 40x bay spacing
ISO Class 5 insurance rating
WIFI or fiber optic internet
Flat 13 acre site
Ample front parking
Drainage in place
This is the sister building to the County's first building of this magnitude built in 1999. It was occupied within two weeks of completion and (to date) holds the record in the State of Georgia for that kind of turnaround!
Call us at +1 (478) 825-3826 for more information or to schedule a site visit.
---
Transportation
Highway Access: Highway 49; Highway 341, Highway 96
Interstate Access: I-75; I-16
Airport Access: Hartsfield-Jackson Atlanta International Airport; Middle Georgia Regional Airport, Perry-Houston County Airport
Port Access: Georgia Ports Authority: Savannah, Brunswick; Intermodal: Cordele
Rail Served: Yes
Rail Access: Yes

---
Utilities
Water: Fort Valley Utility Commission
Wastewater: Fort Valley Utility Commission
Electric: Georgia Power, Flint EMC, Fort Valley Utility Commission; Customer Choice at 900kWh
Natural Gas: Fort Valley Utility Commission