94.64 Acres Prime Development Opportunity
Housers Mill Road | 31030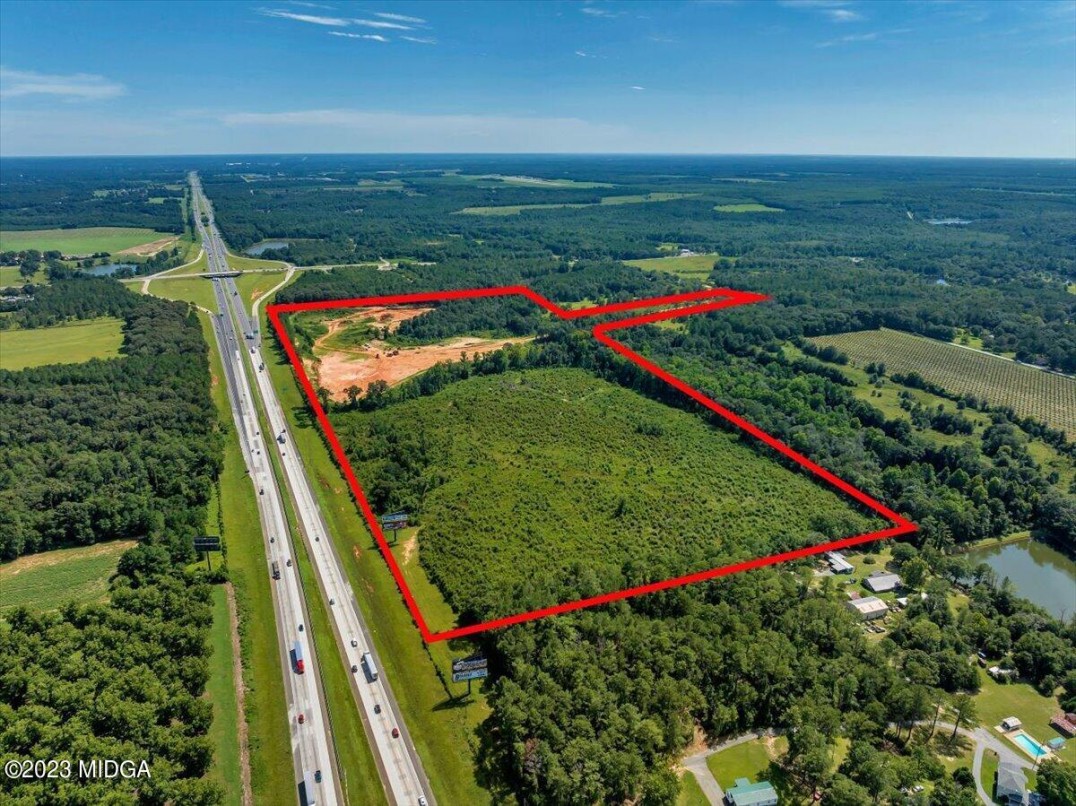 Property Details
Availability: Available for Sale
Price: $44,000.00 USD per acre
Property Type: Sites
Total Land Size (Acres): 94.64 Acres
Type of Construction: Land
Former Use: Mining

---
Description
Discover an extraordinary investment canvas at the heart of Peach County, Georgia. Positioned in close proximity to the bustling I-75 corridor, this expansive 94.64-acre tract offers an abundance of possibilities for visionary developers, dynamic commercial ventures, Georgia's thriving film industry, higher education pioneers, upscale residential neighborhoods, and beyond. There is a concept plan in the works and it will be available soon!
This remarkable property empowers you to shape the trajectory of Middle Georgia. Whether you're a seasoned developer, an enterprising investor, or an institution envisioning a strategic presence, this is your invitation to leave an indelible mark on a region poised for extraordinary growth.
Seller may be willing to divide and will review all offers. This listing includes 3 Peach County parcels including 050B 030, 050D 030 A, and 050D 003. All plans and concepts are subject to local zoning regulations and requisite approvals.
Investment Highlights
Perfect Location: Enjoy the advantage of a strategic location with immediate access to I-75, ensuring exceptional visibility and connectivity. The property stands as an ideal canvas for diverse developments that capitalize on this advantageous placement.
Expansive Land: Across 94.64 acres, this substantial tract provides an expansive foundation for ambitious and transformative projects to flourish.
Endless Potential: Whether your vision involves crafting upscale residential communities, creating film industry hubs, establishing higher education campuses, or dynamic commercial spaces, this property offers a world of potential.
Local Allure: Enveloped by Peach County's burgeoning charm and vitality, the property enjoys the benefits of a growing population and an ever-expanding consumer base.
Infrastructure Ready: Proximity to major highways and existing utilities positions this property for efficient development, underscoring its readiness for rapid progress.
Strategic Investment: Embrace the thriving demand for thoughtfully designed communities, strategic commercial endeavors, vibrant film industry locales, and educational establishments in this prime setting.
Property is privately owned and/or listed with a broker who has given permission to the Development Authority of Peach County to market said property on this website database. Please call us at +1 (478) 825-3826 for more information.
---
Transportation
Highway Access: Highway 96, Highway 41
Interstate Access: I-75; I-16; I-85
Airport Access: Hartsfield-Jackson Atlanta International Airport; Middle Georgia Regional Airport; Perry-Houston County Airport
Port Access: Georgia Ports Authority: at Savannah and Brunswick. Intermodal: Cordele
Rail Served: No
Rail Access: No

---
Utilities
Water: Fort Valley Utility Commission 10" line
Wastewater: Fort Valley Utility Commission 12" force main
Electric: Flint. Customer choice at 900kWh
Natural Gas: Fort Valley Utility Commission 6" ductile iron