Housers Mill Road Big Box Site
Housers Mill Road at SR 247C & I-75 | Byron, GA 31008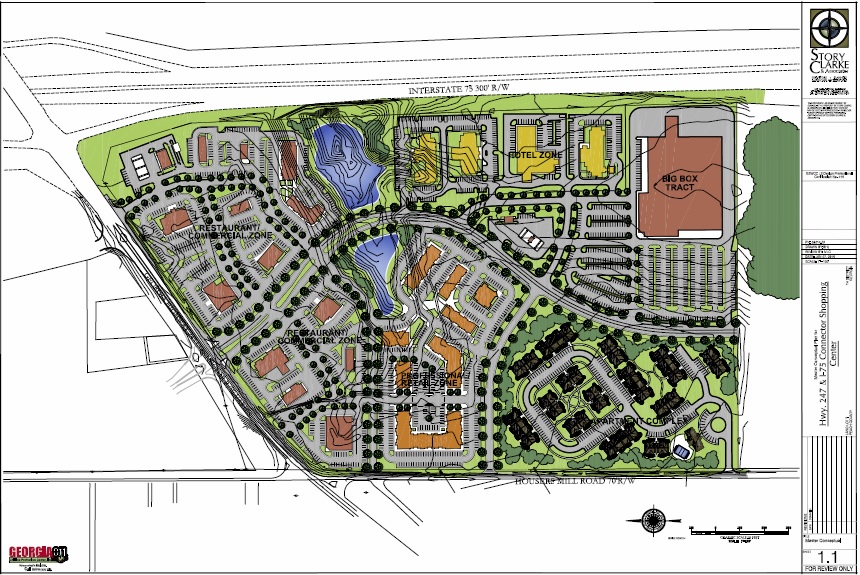 Property Details
Availability: Available for Sale
Price: $250,000 per acre. Development ready. Approximately 805' along I-75.
Property Type: Sites
Total Land Size (Acres): 43.50 Acres
Within City Limits?: No
Zoning: Light Commercial
Type of Construction: Site
Former Use: Agricultural

---
Description
Development ready. All public utilities to include water, sewer, natural gas, electric and telephone are available to property. Accessiblility from existing Universal Access Easement Road from SR 247C which crosses over adjacent property to the north. Also, from Housers Mill Road frontage.
Non-exclusive Access Easement Agreement, recorded in Deed Book 499, Page 312, Clerk's Office, Peach Superior Court.
Traffic counts:
68,900 ('14) AADT on I-75, north of SR 247C, TC # 2250109
63,000 ('14) AADT on I-75, south of SR 247C, TC # 2250108
18,500 ('14) AADT on SR 247C, ease of interchange, TC # 2250103
Property is privately owned and/or listed with a broker who has given permission to the Development Authority of Peach County to market said property on this website database. Please call us at +1 (478) 825-3826 for more information.