Super Sod Site
158 Sod Farm Rd | Fort Valley, GA 31030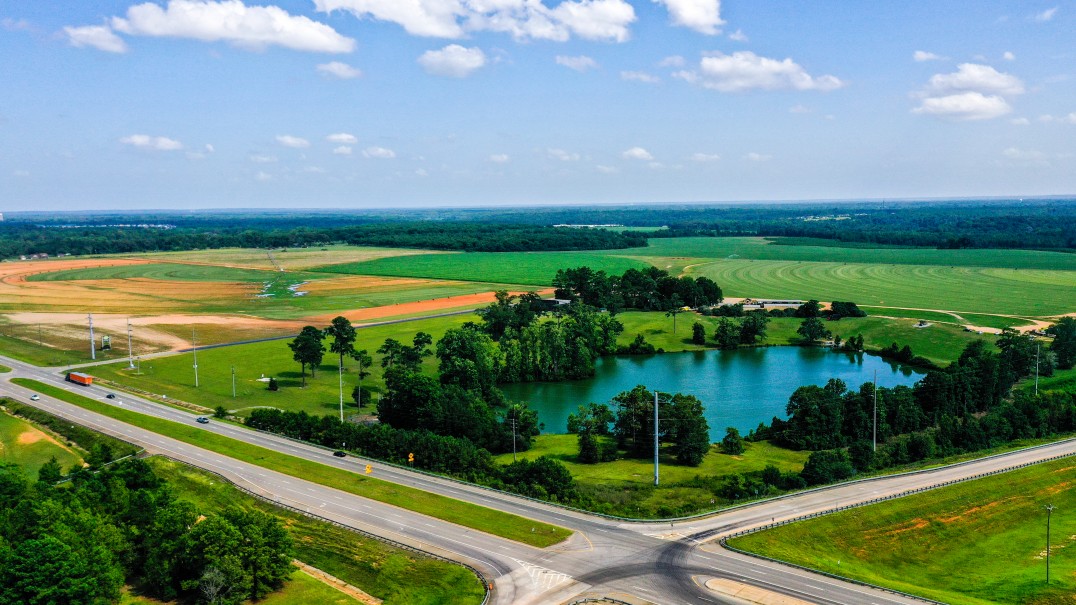 Property Details
Availability: Available for Sale
Price: $60K/acre
Property Type: Sites
Total Land Size (Acres): 273.00 Acres
Within City Limits?: Yes
Zoning: Negotiable
Type of Construction: 273 acres of flat, available land for immediate development
Former Use: Agricultural

---
Description
273 acres graded and ready for development along I-75 on the Highway 96 corridor. Unmatched visibility and presentation make this property one of the most desirable industrial positions in Middle Georgia. Offered for a limited time only.
Sod Farm Site @ Interstate 75 v1 by DAPC
Click here for Sod Farm Presentation
Additional Information:
Lat/Long: 32.541714,-83.736908
Unobstructed visibility from Interstate 75
Open, flat, highly visible land ready for immediate development/construction
Distance/time to I-16: 26 miles/34 minutes
Distance/time to I-85: 88 miles/1.5 hours
Existing access to Highway 96 and Highway 41
Distance/time to Hartsfield-Jackson Atlanta International Airport: 93 miles/1.5 hours
Distance/time to Middle Georgia Regional Airport: 15 miles/18 minutes
Distance/time to Perry-Houston County Airport: 7 miles/11 minutes
Distance/time to Deep Port @ Savannah (Georgia Ports Authority): 165 miles/2.5 hours
All utilities on-site
Zoning: Negotiable
Foreign Trade Zone: Yes
Regional Population: 1,620,760
Regional Labor Force: 719,334
ADT @ I-75: 65,500
ADT @ Highway 96: 13,800
ADT @ Highway 247 Connector (Watson Blvd - direct access to Robins Air Force Base): 27,300
ADT @ Russell Parkway (direct access to Robins Air Force Base): 28,600
ADT @ Highway 96: 18,200
Property is privately owned and/or listed with a broker who has given permission to the Development Authority of Peach County to market said property on this website database. Please call us at +1 (478) 825-3826 for more information.
---
Transportation
Highway Access: Highway 96, Highway 41
Interstate Access: I-75; I-16; I-85
Airport Access: Hartsfield-Jackson Atlanta International Airport; Middle Georgia Regional Airport; Perry-Houston County Airport
Port Access: Georgia Ports Authority: at Savannah and Brunswick. Intermodal: Cordele
Rail Served: No
Rail Access: No

---
Utilities
Water: Fort Valley Utility Commission - 12" main
Wastewater: Fort Valley Utility Commission - lift station
Electric: Flint Electric. Customer choice at 900kWh; 3 phase transmission line on-site
Natural Gas: Jointly Owned Natural Gas - 2" main